Follow the steps below to trade in today.
150% Trade-In Bonus for all Bushnell Rangefinder & GPS Units.

(Bonus period through 10/31/2018. Trade-in values online already reflect 150% bonus.)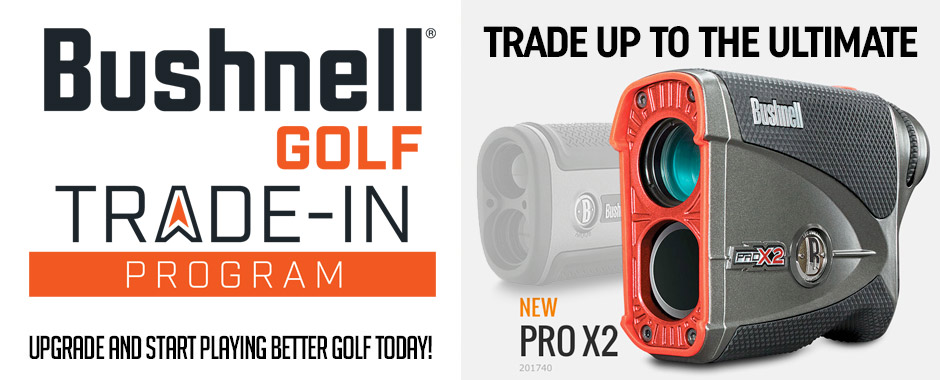 Trade-In
Bushnell Trade-In Program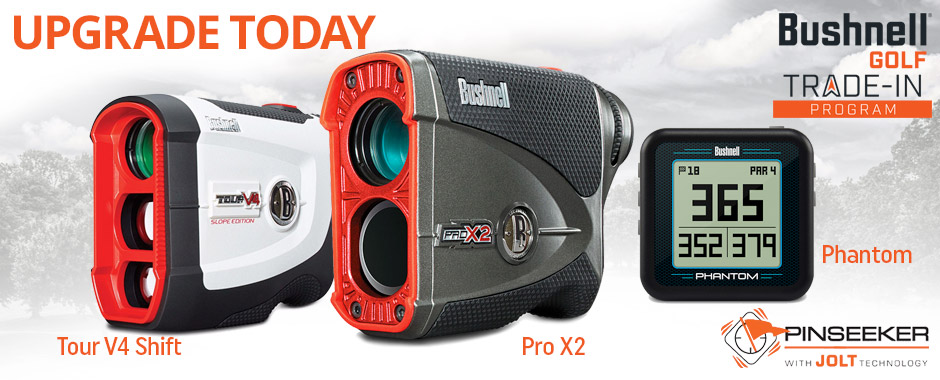 Trade In
Your Current Rangefinder, GPS or Old Golf Club(s)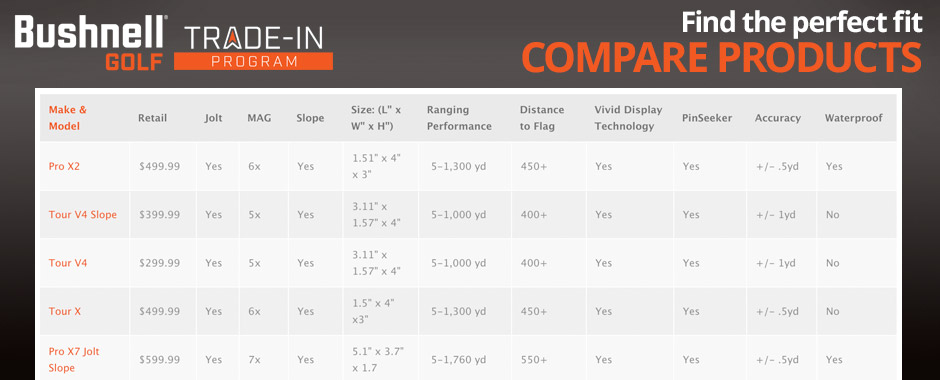 Compare
What Bushnell Unit Fits You Best?
Check Out The Newest Bushnell Golf Products